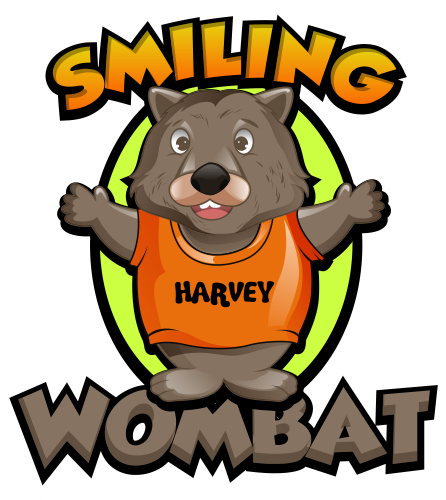 Hey there! Introducing Smiling Wombat, your one-stop shop for the latest and greatest goodies to explore! - Score FREE Shipping on purchases over 50 Clams - Until the end of the year!
Our diverse range of T-shirts and other merchandise makes for ideal Christmas presents suitable for individuals of all ages. Our streamlined checkout process guarantees a hassle-free experience, and we provide an extensive selection of shipping options to meet your specific needs.
From now until New Year's Day, customers can enjoy the added benefit of free shipping for any order totaling $50 or more!
We are grateful that you have chosen Harvey the "Smiling Wombat" to meet your needs. Take a moment to discover our diverse range of collections by clicking on the "Shop Now" button.
Shop Now
Uncover the excellence of our Economy Classic White T-Shirts - Achieve a perfect balance between affordability and top-notch quality.
Ensure you regularly check in to stay updated on upcoming design additions.
Mrs. Harvey Wombat has put together a collection of her favorites for you to enjoy!
Here is Mrs Wombats Collection of Favorite Items.
Here are Some of Harvey's Favorite Items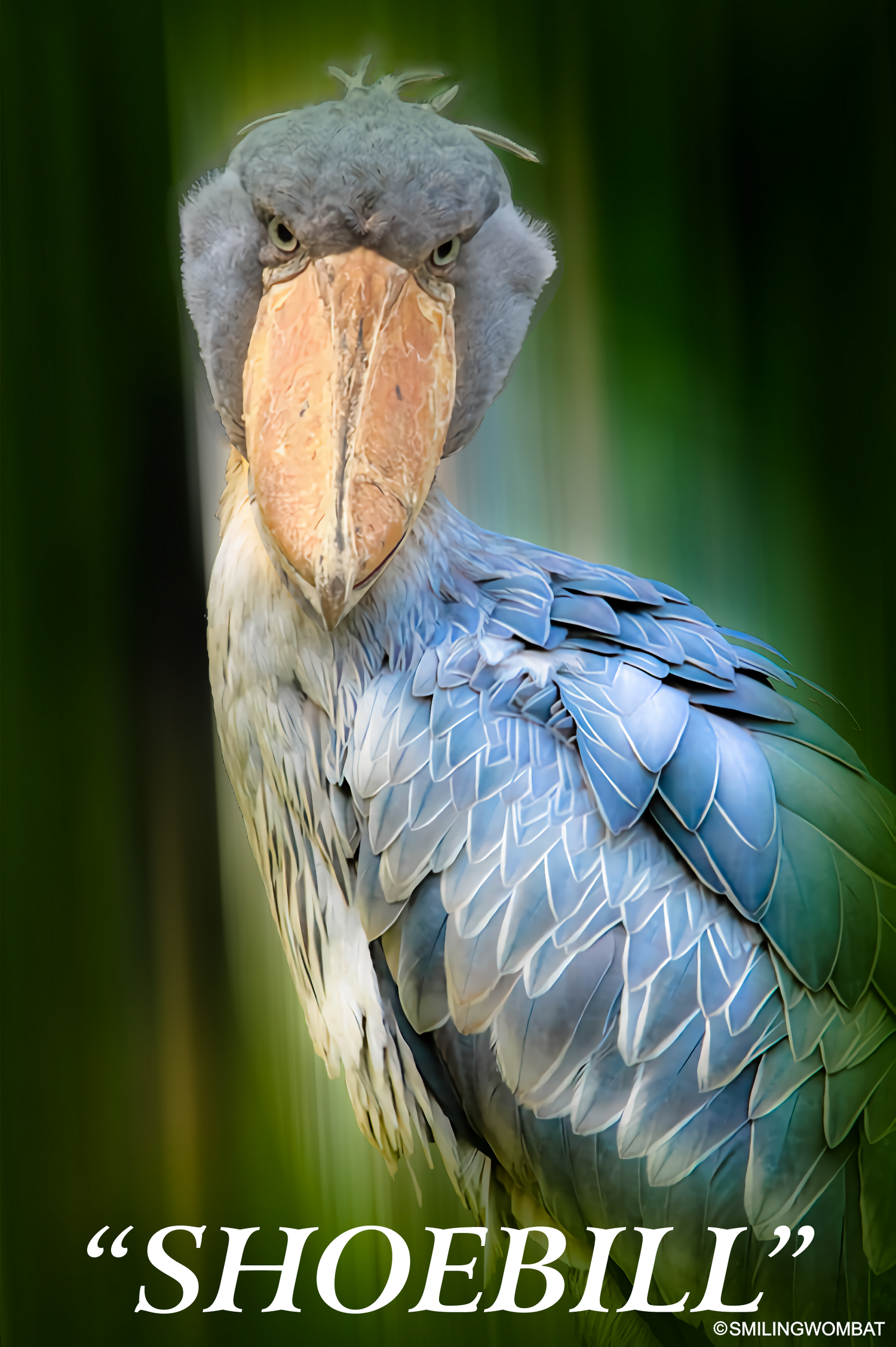 SHOEBILL STORK
Is it a Dinosaur or is it real?
 This bird is real.The Shoebill Stork, native to Africa, is a magnificent bird you won't soon forget. At a height of 4 feet and a wingspan of 8 feet, its intimidating size is just the beginning of its charm. With a large bill that looks like a wooden shoe, the Shoebill Stork is a unique sight to behold. Despite its menacing appearance, the Shoebill Stork is a low-energy bird that spends about 85% of its time preening and standing. Their ability to stay motionless for hours is quite remarkable. If you're a fan of delightful birds, this one is undoubtedly a must-see.
At Smiling Wombat, we celebrate the uniqueness and beauty of the Shoebill Stork. We offer a range of products that feature this majestic bird, including T-Shirts, Sweat Shirts, and Hoodies.   Our designs capture the essence of the Shoebill Stork, conveying its strength, grace, and resilience. Whether you're a nature enthusiast or simply appreciate the beauty of wildlife, our Shoebill Stork products are sure to delight and inspire.
View Product
Alaska Railroad
Alaska Railroad offers a unique and unforgettable experience for those who wish to explore Alaska during its magical winter season. Northern Lights Alaska Train Tours and Alaska Railroad Vacations are two of their most popular offerings, which provide a combination of Northern Lights viewing with a journey on the Alaska Railroad Aurora Winter Train. Traveling on the train through thick blankets of snow during long dark nights provides the perfect setting for witnessing dazzling displays of the Northern Lights. Witness one of nature's greatest spectacles 
Click on the "View Product" button now to read more and get yours!
View Product